Salem County Dumpster Rental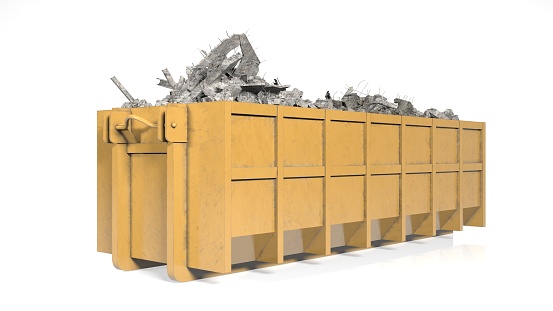 Starr Dumpster Rental is your affordable and convenient stop for Salem County dumpster rental. At Starr we can provide dumpsters of varying sizes to residents and businesses in all of South Jersey, including Salem, Pennsville, and most all of Salem County. (Click here to see our delivery area map.) At Starr, we provide construction dumpsters in several sizes, and we do so at the most competitive rates in the region. Starr is fully licensed and insured in New Jersey.
Serving Your Salem County Dumpster Rental Needs
For your Salem County dumpster rental needs, we offer 11-, 12-, and 14-yard dumpsters. We calculate your cost by weight, rather than dumpster size, so the rate is the same for each capacity: For up to two tons of waste, our rate is $350 plus state sales tax. For larger loads we charge $80 for each additional ton. If you only need the dumpster for a short time, we offer a 48-hours or less discount; contact us to learn more.
At Starr, we're not a large big box chain dumpster rental service…we are a local company that provides both affordable dumpster rental and personalized service. Our customers aren't spread all over the country…they're Salem County home and business owners just like you, who are looking for simple and convenient dumpster rental and other services.
Our dumpster rental division is a part of the Starr General Contracting group. Starr General Contracting has been a family-owned and operated local business serving South Jersey residents and businesses for over 30 years. We have been providing construction, painting and roofing, commercial maintenance and septic inspections and repairs, in addition to our rental services for dumpsters and portable toilets. Our clients know that the big blue star on our trucks means reliability and quality.
Starr can help you move your construction waste without breaking the bank. When you need affordable, available Salem County dumpster rental, contact the offices of Starr Dumpster Rental to find out our availability.
As a cautionary note, please be advised that we place restrictions on materials collected in dumpsters. For restricted waste such as hazardous waste, asbestos rubber tires or chemicals, you will need to find a specialized service.
We Service: Elmer, Woodstown, Salem, Pennsville, Pedricktown, Pennsgrove