Elmer, NJ Dumpster Rental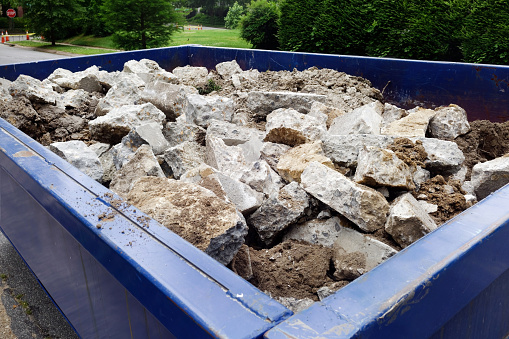 Interested in a local provider for affordable Elmer, NJ dumpster rental? Reach out to Starr Dumpster Rental today.
If you've ever had the experience of renting a dumpster from a large national chain, you're probably familiar with the routine…long wait times, high prices, and impersonal service.
You have a better option! Our dumpster rental service is just a short distance away from you in Franklinville, and our family of companies has been serving business owners and residents in South Jersey for over 30 years.
Perhaps you're a homeowner in the midst of a house clearing that became larger than you expected. Or you're directing a new construction project in the Elmer vicinity. For loads of waste large and small, our dumpster rental is ideal for you and your budget.
Choose from our 11-yard, 12-yard or 14-yard dumpsters for a 5-day weekly rental, and feel free to select a larger one than you think you'll need. At Starr, our rates are the same for every size dumpster…we charge by weight rather than dumpster size.
Whatever size dumpster you choose to move your waste, you can rent from Starr at a very affordable rate. For a 5-day rental of two tons or less, we charge just $350 plus state sales tax; for each additional ton it's just $80. If you're looking to save even more money, ask us about our discounted rate for rentals of 48 hours or less!
Request Your Elmer NJ Dumpster Rental Today!
For economical and convenient Elmer, NJ dumpster rental, Starr is your destination. Call our office at (856) 875-5020 to inquire about availability, or e-mail us using this form.
Don't forget to have a look at our other services too…Starr General Contracting offers commercial construction, septic services, portable toilet rental and more, all at a fair price for you and your business.
Note: please be aware that we do not allow certain types of waste in our dumpsters. Restricted forms of waste include:
Hazardous wastes, such as chemicals, synthetics or insecticides
Asbestos materials
Tires made from rubber
Electronic household units (such as TVs, PCs, etc.)
Refrigerants
You will need to contact a specialized service to dispose of restricted items.