Pennsville, NJ Dumpster Rental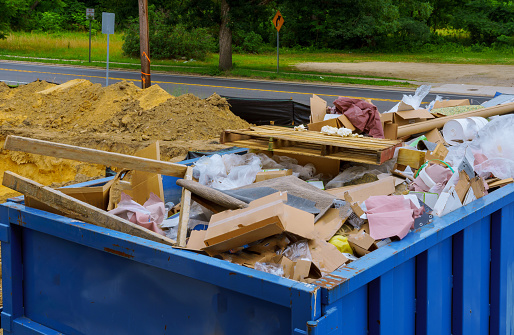 For homeowners and business seeking a local provider for Pennsville, NJ dumpster rental, Starr Dumpster Rental is the solution. Starr is located just a few miles away in Franklinville, and our family of companies has been serving the needs of South Jersey since our beginnings in 1984.
If you're a homeowner in the midst of a larger home cleaning than you anticipated, or if you're leading a Pennsville construction project and need to move tons of waste, we can bring out the dumpster you need. You can choose from 11-yard, 12-yard, or 14-yard size dumpsters for weekly (5 day) rentals or longer. No need to worry about choosing the right size…at Starr, you pay by the weight, not the dumpster size, so if you think you might need a larger dumpster, go right ahead and ask!
For Pennsville, NJ dumpster rental, your rental rate with Starr is as competitive as any in the area. For weekly rentals to move two tons of waste or less, we charge just $350 plus NJ sales tax, and it's just $80 plus tax for each additional ton. If you are interested in a short-term rental, you can save even more…ask us about our discounted rate for 48 hours or less.
Starr Dumpster Rental is a division of Starr General Contracting, a family-owned business that has been serving businesses and homeowners in the region since 1984. We're still local today, and still proud to be a part of the community!
Request Your Pennsville Dumpster Rental Today
Trust Starr as your local provider for affordable dumpster rental in the Pennsville region. Call us at 856-875-5020 today to ask about availability, or use this online form to contact us.
And remember we offer other services too…including construction, septic services, portable toilets and more. At Starr, we're committed to quality work at the right price.
Note: Please be advised that we are unable to allow several types of materials in our dumpsters, including:
Chemical, pesticides and other hazmats
Asbestos
Rubber tires
Televisions, PCs, and other electronics
Refrigerants
These types of waste require a specialized service.