Cumberland County Dumpster Rental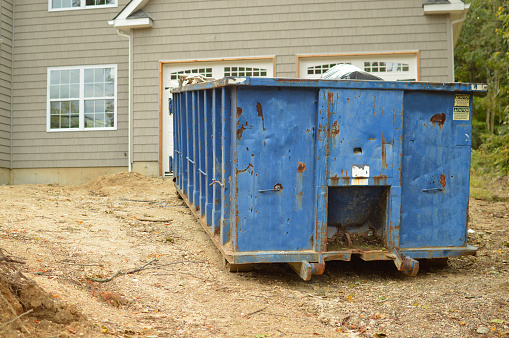 If you're searching for an affordable and convenient choice in Cumberland County dumpster rental, Starr Dumpster Rental should be your destination. We are based in Franklinville NJ and offer dumpsters in various sizes for businesses and homes throughout Southern New Jersey. (Click here to see the map of our delivery area.) Our inventory includes construction dumpsters available at rates as competitive as any in South Jersey. Starr is fully licensed and insured in the state of New Jersey.
Have you thought about the advantages of going local with your dumpster rental? With Starr, not only are you getting an affordable rate for your dumpster rental service, you're also getting a personal touch and working with a business that has been serving the South Jersey community for nearly 40 years. Our customers are Cumberland County based home and business owners just like you, and we aren't an impersonal large chain that is spread across the country.
Starr Dumpster Rental is part of the Starr General Contracting Group, a family-owned business that has been serving the needs of South Jersey since 1984. Starr General offers a variety of services beyond dumpster rental, from septic inspections and repairs to residential painting and roofing services. Our customers know they can count on the big blue star for quality service and workmanship.
Serving Your Cumberland County Dumpster Rental Needs
For dumpster rental services in Cumberland County, Starr offers 11-, 12-, and 14-yard dumpsters. Starr charges by weight instead of dumpster size, so for each size dumpster you receive the same affordable rate: $350 plus tax per week for up to two tons, and $80 per week for each additional ton of waste. If you're planning to rent for 48 hours or less, contact us to ask about our additional discounts.
When it's time to move a large amount of waste and you or your company needs affordable Cumberland County dumpster rental, contact the office of Starr Dumpster Rental today to find out our dumpster availability. We'll help move your waste at a very fair price.
Please note: Our dumpsters are of solid construction and can handle most any type of waste, including construction waste. We cannot, however, allow hazardous waste in dumpsters at this time, including asbestos, chemicals and other restricted forms of waste. Such waste requires specialized services.