Dumpster Rental in Millville, NJ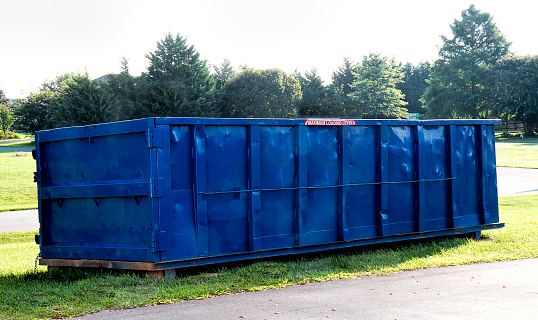 At Starr Dumpster Rental, a division of the Starr family of companies, we provide local and economical dumpster rental in Millville, NJ. Starr is based a short distance away in Franklinville, and we offer mixed material construction dumpster rentals at rates that are among the lowest in the region. If you need a dumpster for your project, give us a call today at (856) 875-5020, and ask about our availability.
Our dumpsters are available at affordable prices for multiple types of waste, including trees and shrubs, debris from home cleanouts or renovations, or construction projects. Whether your project is large or small, we can bring the right size dumpster out to you and help you move your waste efficiently and quickly.
About Dumpster Rental in Millville, NJ
With Starr you can choose from our 11-yard, 12-yard, or 14-yard dumpsters, and our rates are based on weight rather than dumpster size. For your smaller home cleanouts try our 11-yarder, or use the 14-yarder for construction projects. If you're not sure what size you need, choose the larger size for the same price.
Rental rates begin at just $350 (plus NJ sales tax) for a 5-day rental of two tons or less. Each extra ton costs just $80 plus state tax. If you think you can dispose of your waste quickly, call and ask about our discounted rates for rentals of 48 hours or less.
Whenever you have a need for dumpster rental in Millville, NJ, contact Starr Dumpster Rental. We'll bring your dumpster to you for a fair price.
At Starr Dumpster Rental, we're a proud division of Starr General Contracting, a local and family-owned business that has been serving the construction needs of property owners throughout South Jersey since 1984. Visit Starr General Contracting today and ask us about plumbing, electrical, painting, septic, and many other services. Look for the big blue star on our trucks…that means quality service!
Please be advised that while we provide strong and durable dumpsters for any project, we cannot allow certain types of materials to be collected. Restricted waste includes hazmats, asbestos, chemicals and pesticides, rubber tires, electronic components (TVs, PC, etc.) and refrigerants. You will need to contact a specialized service for this type of waste.