Westville NJ Dumpster Rental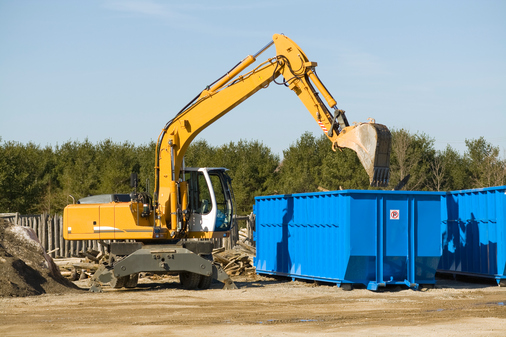 If you're searching for affordable Westville NJ dumpster rental, it may surprise you to see the high rates that national chains charge. So why not find a better deal by going local?
Starr Dumpster Rental is just a short drive away in Franklinville, and we offer dumpster rental services to residents and businesses throughout Gloucester County. Our customers know they can count on a durable dumpster at a fair price, from a family-owned company dedicated to personal customer service.
Whether you are dealing with a garage or yard cleanout, or are operating a construction site and need to move large amounts of waste, we can arrange to have a dumpster delivered to your property. We'll help you move your waste when the job is done, and we provide personalized service that you need.
Starr Dumpster Services is part of Starr General Contracting, founded by Charles F. Starr Sr. Charles Sr. ran the business successfully for nearly three decades. Today, Starr General Contracting and its divisions are operated by his son, Charles F. Starr Jr. Charles continues in his father's tradition of quality workmanship and customer service that has made the business successful for over 25 years. Dumpster rentals are just one of many services Starr offers, including construction, commercial maintenance and septic services.
Our customer base contains a large number of repeat customers and referrals, and we remain devoted to quality service for the South Jersey business community.
About Westville NJ Dumpster Rental
Our rates are as competitive as you'll find for Westville NJ dumpster rental. Our dumpsters come in three sizes…11-yards, 12 yards and 14 yards, but one big advantage you have with Starr is that we charge by tonnage rather than dumpster size. If you're not sure how large a dumpster you need, choose a larger one at no extra cost. We charge a weekly (5-day) rate for hauling two tons of waste, for each additional ton we charge a reasonable fee. Want to save money with a shorter rental? Ask us about discounted rates for rentals of 48 hours or less.
When it's time to move waste from your Westville site, call on Starr for affordable, local dumpster rental. We'll get a dumpster out to you for a fair price. Call 856-875-5020 today or use this online form to find out our availability.
Important note: Starr is not licensed in Westville to carry restricted waste such as hazmats, chemicals and electronic components and others. For restricted waste, you will need to contact a specialized service.