South Harrison Township Dumpster Rental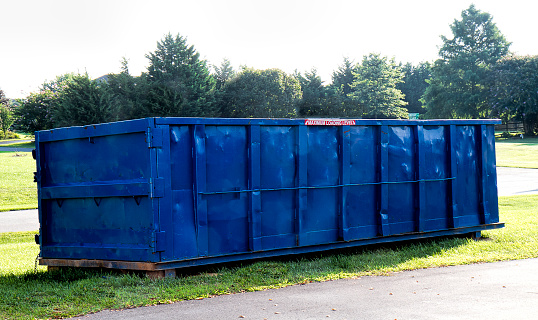 Searching for an affordable choice in South Harrison Township dumpster rental? Starr Dumpster Rental is your destination! At Starr, we supply large and extra large dumpsters to homeowners and businesses throughout the Gloucester County region.
There are multiple reasons to go local for your dumpster rental needs, rather than reaching out to the big chains. Our locally based smaller and leaner company can provide you with personalized service at a fair price. Furthermore, our knowledge of the area enables us to conveniently deliver your dumpster when you need it. You have enough to deal with when you need a dumpster…let Starr Dumpster Rental make things easier for you!
Our mixed-material construction dumpsters are available in multiple sizes. We rent them at rates that are competitive with any provider in the area, with no strings attached! Starr Dumpster Rental is fully licensed and insured in New Jersey.
South Harrison Dumpster Rental Services
Our South Harrison Township dumpster rentals are available in 11-yard, 12-yard and 14-yard sizes. If you're not sure what size you need, don't worry about the charge for a larger dumpster…we charge by weight, not dumpster size. Our going rate is $350 a week plus NJ sales tax for two tons of waste; we charge $80 a week for each extra ton. If you only need a dumpster for 48 hours or less, contact us…we offer discounted rates for short-term rentals.
We provide very sturdy, tough dumpsters, but please note that we have limitations. We cannot haul hazardous waste, asbestos or other chemicals, or other restricted waste. If you need to move this type of waste, you will need a specialized service.
Our dumpster rental division is just one of the many services we offer at the Starr General Contracting group of businesses. We offer services in construction, residential painting and roofing, commercial building maintenance and septic services including portable toilet rental. Starr General Contracting is family-owned and operated, and we've been proudly serving South Jersey for over 30 years. Our customers know they can trust the big blue star for dependable workmanship. Find out more about our services here.
When you need to move a large amount of waste, contact the South Harrison Township dumpster rental pros. Call us at (856) 875-5020 to check our availability, or e-mail us here. We'll help you move your waste of any size away and at a price you can afford.