Sewell NJ Dumpster Rental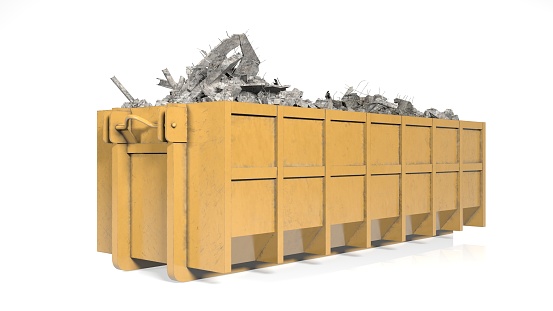 If you're a home or business owner looking for Sewell NJ dumpster rental, don't pay more and settle for lesser customer service with a national chain. Go local and rent with Starr Dumpster Rental: we're based in nearby Franklinville, and we rent dumpsters at very competitive rates throughout Gloucester County. With Starr, not only will you get a much better price than with the big chains, you'll get the benefit of our family-owned company's dedication to customer service.
If you're in need of a dumpster, you've clearly got a lot of waste to move out of your home or place of business. You don't have time to deal with long phone calls, being on hold, and negotiating with a big corporate dumpster rental service. Go local and get things going and get an affordable rental with Starr.
Starr General Contracting was founded in 1984 by Charles F. Starr Sr. in 1984, and we continue to carry on our tradition of quality workmanship today. In addition to dumpster rentals, we offer construction services, commercial maintenance, septic services and more. We're proud of our ever-growing customer base and our long list of referrals, and we remain dedicated to serving contractors and homeowners in South Jersey.
Our Sewell Dumpster Rental Services
When it comes to Sewell NJ dumpster rental, you'll find that our rates are as affordable as any in the region. We offer dumpsters in 11-yard, 12-yard and 14-yard sizes, but we also charge by weight rather than dumpster size so you can choose a larger dumpster size if needed. Our weekly rates (for five day rentals), are based on two-ton loads; we charge a reasonable fee for each additional ton. Looking for a discount for a shorter rental? Ask us about our 48-hours or less rates.
When you need a large amount of waste removed from your Sewell site, call on Starr Dumpster Rental for affordable rates and personalized service that's far better than any national chain. Contact us today to find out our availability and get your waste removed for the right price.
Please note that we do not allow restricted waste in our dumpsters, such as hazardous waste, chemicals, electronic components and others. For this you will need a specialized rental service.
Want to see case studies, company news and more helpful items? Be sure to follow us on Facebook!