Salem County Dumpster Delivery Service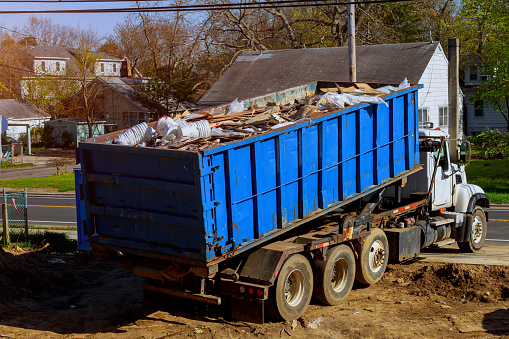 At Starr Dumpster Rental, a proud member of Starr family of companies, we are your dependable local providers of Salem County dumpster delivery service. Our location is conveniently based in Franklinville, and we rent and deliver mixed material dumpsters at rates as low as any in the South Jersey region. If you are interested in fast and easy dumpster delivery, contact us and ask about our availability today.
For your home cleanout, construction or renovation project, or tree and shrub removal, we can provide you the ideal size dumpster at a fair price. We take the time to deliver your dumpster to your door, and take one less worry off your plate whether your project is large or small. After you're finished your cleanout project, we can help move your waste with no fuss.
At Starr, unlike with many national services, we charge by weight instead of dumpster size. Choose from our 11-yard, 12-yard or 14-yard dumpsters, and choose the largest one you think you'll need at the same low price. Use our 11-yarders for your smaller home cleanouts, or order the 14-yarder to take on the bigger projects of uncertain sizes.
Contacting Salem County Dumpster Delivery Service
For Salem County dumpster rentals, our service rates start at just $350 plus state sales tax for a 5-day rental of two tons or less; each additional ton costs just $80 plus tax. If your project can be finished quickly, ask us about our short term rates and discounts for rentals of 48 hours or less.
Starr Dumpster Rental is a division of Starr General Contracting, a local and family-owned business that has served the needs of South Jersey home and business owners since its founding in 1984. Reach out to Starr General for your excavation services, septic and plumbing services, and much more…we're looking forward to providing you the big blue star of excellent service!
When you need Salem County dumpster delivery service that is both local and affordable, contact Starr today to arrange a delivery. We'll bring out your dumpster on time and for the right price.
Please be aware that we cannot allow certain materials in our dumpsters. Materials we do not allow include: hazardous waste materials, asbestos, chemicals and pesticides, rubber tires, electronics, and refrigerants. These types of waste require a specialized service.