Pitman NJ Dumpster Rental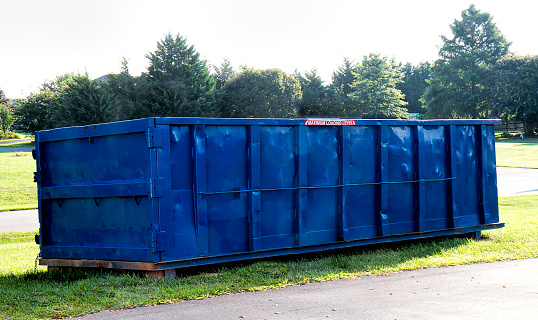 If you're a local business or construction outfit seeking Pitman NJ dumpster rental, why not go with another well-known local provider? Starr Dumpster Rental is right here in Franklinville, and we provide dumpster rental services to Gloucester County businesses, all at lower prices than the big national chains. Your Pitman business deserves the personalized attention and affordable dumpster rental rates from a longtime local, family-owned company.
Your Pitman Dumpster Rental Choices
For your Pitman NJ dumpster rental needs, Starr offers tough, durable and affordable dumpsters in multiple sizes. Choose from our 11-yard, 12-yard and 14-yard dumpsters, and don't be concerned about choosing a larger size…we charge by weight, so go with a larger size if you're uncertain about what you'll need.
We base our weekly dumpster rental rates on two ton loads, and we charge an additional and reasonable fee for each additional ton. If you're in the market for a short rental in Pitman, we can save you some money…ask us about our rates for rentals of 48 hours or less.
Since its founding in 1984 by Charles F. Starr, Starr General Contracting has been a family-owned and locally based business with a philosophy of providing quality workmanship and service. We've built our customer base on repeat business and referrals, and we're still today dedicated to serving Pitman and Gloucester County businesses. Need other services in addition to dumpster rental? Starr General Contracting offer construction services, commercial maintenance, and septic services too…click here to find out more.
If you have a hefty amount of waste to be removed from your Pitman site, call on Starr for rates and service that beats large national chains. Contact us here for availability and get the price and the personalized service you deserve.
Please note that Starr cannot permit hazardous or restricted waste in our dumpsters. To have such waste removed requires a specialty service.