Glassboro NJ Dumpster Rental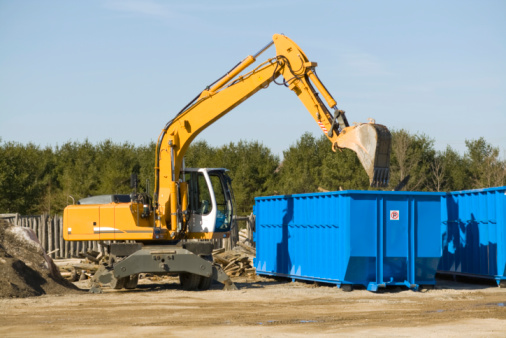 When you're searching for dependable Glassboro NJ dumpster rental, Starr Dumpster Rental is your destination! Our dumpster rental service is located in Franklinville just a few miles from Glassboro, and we provide extra large dumpsters in several sizes for homeowners and businesses all over Gloucester County.
In a world of national and international corporations, we believe in staying local and offering our customers direct service. We're based here in the region, we know the area, and we're flexible enough to offer you personalized service at a fair price. Our rentals are available for rates as competitive as any in the area, and we are fully licensed and insured for your protection.
We can help you with your garage or yard cleanout. Let Starr Dumpster Rental deliver a dumpster for you and remove your waste at a fair price.
Starr Dumpster Rental is part of a larger group of companies in the Starr General Contracting Group. Starr is a family-owned company that has been helping South Jersey businesses since 1984. Our services include not just dumpster rental, but also construction, painting and roofing, septic inspections and repairs, and more. Our ever-growing customer base has always been able to count on the big blue star for dependability and quality workmanship.
Glassboro Dumpster Rental Services
For Glassboro NJ dumpster rental, we provide construction-size dumpsters in lengths of 11 yards, 12 yards, and 14 yards. Our pricing is based on weight rather than size, so you pay the same charge regardless of the size dumpster. You pay $350 plus NJ sales tax for up to two tons of waste, and $80 plus tax per additional ton. If you can rent for a 48-hour period or less, we offer a discounted rate; contact us to find out details.
Our dumpsters are as sturdy as needed, but please note we do have restrictions. We are not licensed to carry hazardous waste, chemicals and other restricted forms of waste. You will need to contact a specialized dealer for such waste.
Are you a Glassboro home or business owner who needs to move a large amount of waste? Contact the team at Starr Dumpster Rental today to find out our availability. We'll help you move your product away at a very fair price.