Glassboro Dumpster Rental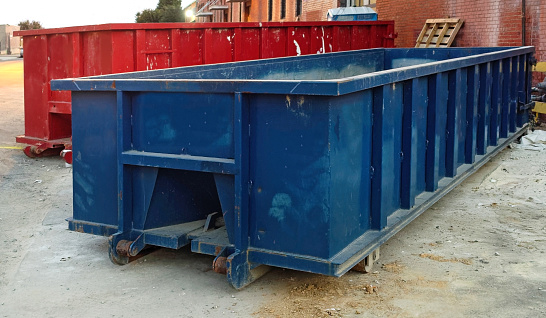 Have a pile of waste to move from your home, business, or construction site? If you're currently searching for Glassboro dumpster rental, then you'd probably prefer to go local than with an expensive national chain. If you've ever dealt with national chains, you've probably experienced the delays, long phone wait times, and impersonal service.
You have a better and affordable option! Try Starr Dumpster Rental in Franklinville…we're just a short distance from Glassboro, and we rent dumpsters at very fair prices to residents and businesses throughout Gloucester County. At Starr, you'll receive not just an affordable rental rate, but also personalized service from a family-owned company.
For your Glassboro dumpster rental needs, you can rent from us in sizes ranging from 11-yard, 12-yard and 14-yards, and there's no need to worry about not ordering one that's large enough. We charge by the weight, not the size…so select a larger one if you think you might need it! Our weekly rates are based on two tons of waste, and we charge a reasonable fee for each extra ton. Need a shorter rental? Call us to inquire about our two-day discounted rate.
Starr Dumpster Rental is a part of the Starr General Contracting family of companies. Charles F. Starr founded the company in 1984 to serve the needs of South Jersey residents and businesses. Since then, our client and referral list has continued to grow, and we remain just as dedicated to providing for your home or business needs. Whether you need affordable dumpster rental, construction or septic services, the big blue star means quality workmanship and personalized service.
Request Your Glassboro Dumpster Rental Today
Leave the big job of providing dumpsters to move your waste to us. Save money and go local with your Glassboro dumpster rental. If you need large amounts of waste removed from your site, call Starr today or use this form to ask us about our availability. We'll remove your waste for the right price.
Note: Our dumpsters are available for most types of waste, but we are not licensed in Glassboro to allow restricted waste such as hazmats, chemicals or electronics in our dumpsters. You must call on a specialized service for this.