East Greenwich Township Dumpster Rental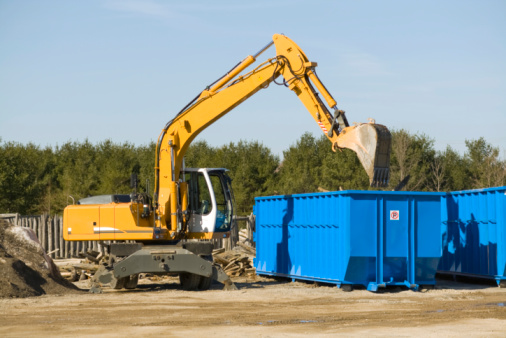 Starr Dumpster Rental is the answer to your search for affordable and convenient East Greenwich Township dumpster rental. At Starr, we offer dumpster rentals of varying sizes for residents and businesses all over Gloucester County from our location in Franklinville. Our dumpsters are available in several different sizes, and we offer them at rates as competitive as any in South Jersey. Starr Dumpster Rental is fully licensed and insured.
Have you wondered whether to go local for your dumpster rental or with a national chain? When you're engaged in a home cleanout or a construction project, moving your waste out should be as easy and affordable as possible. Your best bet is to go with a proven local company that knows the area and has the flexibility to respond to your specific needs, and provide you with the personalized service you deserve.
Our dumpster rental division is a part of the Starr General Contracting Group, a family-owned operation that has been proudly providing services to South Jersey since 1984. Starr General Contracting services include construction, residential painting, commercial building maintenance and septic services including portable toilets. For over three decades now, people have trusted the big blue star on our trucks for dependable, quality workmanship.
East Greenwich Dumpster Rental Services
For your East Greenwich Township dumpster rental needs, you can use our 11-yard, 12-yard, or 14-yard dumpsters, and because we charge by weight as opposed to dumpster size, you can select the right size for your needs without concern for wasting money. A two-ton load of waste costs $350 per week plus state sales tax, and for loads over two tons we charge $80 per additional ton. If you're renting for 48 hours or less, call and ask us about our short term discounted rates.
Our dumpsters are sturdy and dependable, but please note that we do have restrictions. We cannot allow hazardous waste, asbestos, chemicals or restricted waste in our dumpsters. You will need to contact a specialized service for these types of waste.
When you need to move a large amount of waste from your East Greenwich home or business, call us at (856) 875-5020 to find out our availability or e-mail us here. Starr will help you rid yourself of waste tonnage easily and for a fair price.