Deptford NJ Dumpster Rental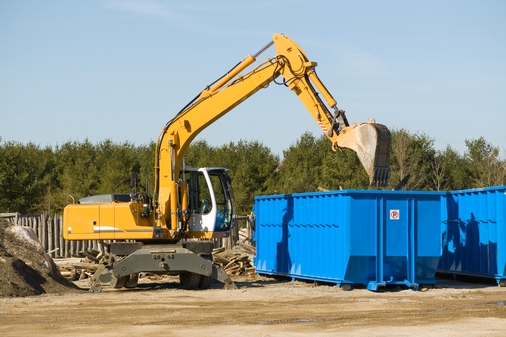 When businesses search for Deptford NJ dumpster rental, they're often surprised by the high cost of rentals from big name national chains. You can do better by going local with Starr Dumpster Rental!
When you've decided to clean out your garage or basement, or if your construction company has taken on a big project, waste removal should be simple. You should be able to make a phone call and schedule an affordable dumpster delivery, without waiting on hold or haggling over prices.
Starr is located a few minutes away in Franklinville, and our dumpsters are available at competitive rates for companies and residents all over Gloucester County. Starr Dumpster Rental is a family business, and we believe in quality workmanship for clients in our community.
Starr's affordable dumpster rental is just one service Starr General Contracting offers. Starr is a licensed contracting company that continues to serve the needs of South Jersey businesses since 1984. We've helped thousands of clients with construction, commercial maintenance and septic services. Much of our client base is repeat customers and referrals, and we're proud of our services. To this day, we remain dedicated to quality workmanship for businesses in the region.
Our Deptford NJ dumpster rental rates are competitive with any in Gloucester County. You can choose from dumpsters in 11-yard, 12-yard or 14-yard sizes. Not sure about what size you need? No problem! At Starr, we charge by the weight, not dumpster size. You can order a larger dumpster without concern for extra costs. Our rental rates are based on a two-ton, weekly (five day) amount, with a reasonable amount included for additional tons. We also offer discounted, short term rental rates, for rental periods of 48 hours or less.
Contact Us Today For Your Deptford Dumpster Rental!
When it's time to clear out large amounts of waste from your Deptford site, call on Starr for personalized service and affordable rates, from a long-established and local contractor. Call 856-875-5020 today, or contact us using this form to find out our availability.
Please be aware that Starr is not licensed in Deptford to carry restricted waste in our dumpsters, including hazardous materials, electronic components or chemicals among certain other things. For these types of waste, you will need a specialized contractor.