Deptford Dumpster Rental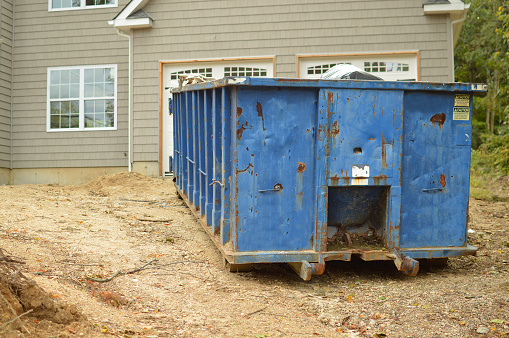 When you need affordable convenience from a Deptford dumpster rental company, Starr Dumpster Rental is your destination. At Starr, we rent extra large dumpsters of various sizes to homes and businesses throughout the Deptford area and Gloucester County from our Franklinville-based office. (You can see our delivery area here.) Starr is fully licensed and insured in the state of New Jersey, and we offer dumpster rental rates as competitive as any in the region.
Starr Dumpster Rental is just one service offered by the Starr General Contracting group of companies in South Jersey. Starr is a family owned business that has been helping residents and businesses since 1984, with construction, residential painting and roofing, and septic inspection and repair in addition to our rental services. Our client base knows the big blue star means reliable work at a fair price.
Details of Deptford Dumpster Rental
For residents and businesses in need of Deptford dumpster rental service, we offer three different sizes: 11-yard, 12-yard, and 14-yard dumpsters. We determine our charges by weight, rather than dumpster size, so rates are the same for every size. For two tons of waste or less, our rate is a reasonable $350 per week plus NJ state tax; for loads over two tons it's just $80 per additional ton. If you are using our dumpsters for less than 48 hours, contact us about a discounted rate.
When it's time for you to call on an affordable Deptford dumpster rental service, call us at (856) 875-5020 and find out our dumpster availability, or contact us through this form on our website. We'll help move your waste out at a very fair price.
Need other construction services for your Gloucester County property? Starr Dumpster Rental is a proud division of Starr General Contracting, a local and family-owned company that provides a wide variety of construction needs for South Jersey property owners. Visit the Starr website today to find out more about our plumbing, electrical, septic, excavation painting, and much more.
Note: Our dumpsters are as sturdy as any available but we do have restrictions. Please be advised that we cannot allow them to carry hazardous waste, asbestos, or chemicals. Such waste must be removed through a specialized service.