Cape May County Delivery Service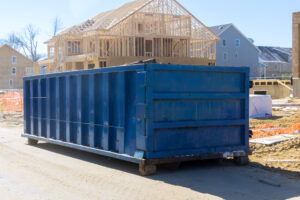 Since 1984, Starr General Contracting has been South Jerseys leading family to host several outlets of services. In the list of services offered by Starr, they not only provide construction services, painting, roofing, and septic assistance- they've also become the prime Cape May County dumpster delivery service provider.
About Our Cape May County Dumpster Rental
Dumpster services are often called upon for cites that will be removing large amounts of trash and junk from a facility. These large clusters of wood, metal, and leftover trash need to be put away into the right container that can protect bystanders and workers from injury. Starr supplies dumpsters for those looking to clean up quick in a big way. We offer very competitive rates for standard, mixed material, dumpster loads under two tons. Our South Jersey Dumpster Rental rates are based on one week (5 day) rentals. Since we price based on weight, all of our dumpster sizes are the same price (no strings attached).
With 11, 12, and 14 yard dumpsters, we offer 5-day rental for two tons or less of waste at $350 per business week. For each additional ton, we charge just $80 plus tax. If you can clear your waste out quickly, ask about our discounted rates for rentals of 48 hours or less!
When using our dumpsters, we ask that you keep these restrictions in mind when disposing waste – our containers should not have:
Hazardous Waste
Asbestos
Chemicals & Pesticides
Rubber Tires
Electronic Components (TV, Computer Etc…)
Refrigerants
For the best of Cape May County dumpster delivery services, turn to Starr – trusted service from a trusted family. Reach out to us today!
Starr Dumpster Rental is a proud part of the Starr General Contracting family of companies, we are a family-owned, local construction services company that has been serving the needs of South Jersey property owners since 1984. Visit the Starr website today for your construction needs, including painting, drywall, electrical, plumbing and much more.