South Jersey Commercial Dumpsters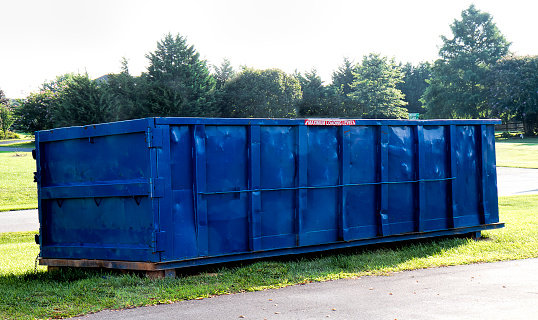 When you're heading a waste removal project and need a local provider for South Jersey commercial dumpsters, try Starr Dumpster Rental. From out convenient location in Franklinville, we provide dumpster rental services to Atlantic, Cumberland, Gloucester and Salem Counties. The Starr family of companies has been a trusted name in commercial contracting since 1984. Our dumpsters are affordable offering the best dumpster prices in South Jersey.
If you are supervising an office or warehouse cleanout that turned out larger than expected, or are moving to a new facility, our rental service works great for you. We offer dumpster rentals in three different sizes, 11-, 12- or 14-yard, on a weekly (5-day) basis. Our rates are based on total weight rather than size…so there's no need to worry about the cost of choosing a larger one that you might need.
We can help keep your commercial waste removal project moving at a very affordable rate. Weekly rentals cost just $350 plus NJ sales tax for loads of two tons or less; and it's just $80 plus tax for every additional ton. If you only require a dumpster for a short time, be sure to ask us about our discounted short-term rates for rentals of 48 hours or less.
For affordable and local South Jersey commercial dumpsters, Starr Dumpster Rental is the easy choice. Call us today at 856-875-5020, or use this online form to request availability. We'll get back to you shortly with the information you need.
Don't forget to ask about Starr's other services too, including septic services, portable toilet rental and more. At Starr General Contracting, we're dedicated to quality service at a fair price.
Please note that we cannot allow certain types of materials in our dumpsters due to state regulations. Restricted waste includes:
Hazmats such as chemicals and pesticides
Asbestos
Tires
Electronics such as TVs and PCs
Refrigerants
For these types of waste you should seek a specialized service.