Dumpster Rental in Malaga NJ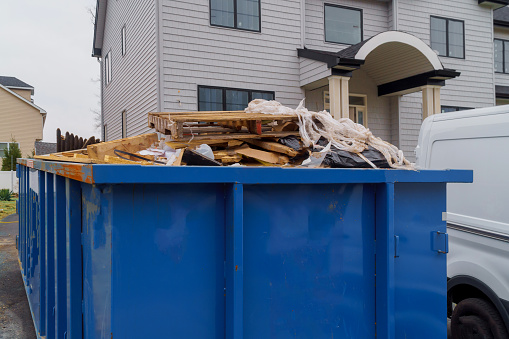 At Starr Dumpster Rental, we offer dumpster rental in Malaga NJ that is both local and affordable. We are a division of Starr General Contracting in Franklinville a short drive away, and our mixed material dumpsters are available at some of the lowest rates in the Gloucester County region. If you are a resident or business owner with a large waste removal project, contact us today to ask about our availability.
Whatever your waste removal needs, be it for trees and shrubs, debris from construction or renovation projects, or large home and garage cleanouts, we can drop off the ideal size dumpster for you. As a local provider, we work with you personally to deliver your dumpster when you need it, and take one less worry from your project.
With Starr, you benefit from our charging by weight rather than dumpster size. We offer three sizes of dumpsters – 11-yard, 12-yard, and 14-yard – so whether you're simply moving debris from your yard or managing a large renovation, don't worry about choosing a larger dumpster. Don't try cramming everything to save money…choose the largest one you need at the same price.
Our Malaga NJ dumpster weekly (5-day) rental rates start at just $350 plus NJ sales tax for two tons of waste; for each additional ton we charge just $80 plus tax. Think your project will be done in just a couple of days? Ask us about reduced rates for rentals of 48 hours or less!
When you need dumpster rental in Malaga NJ, go local and economical with Starr Dumpster Rental. Contact us here and ask about our availability. We'll bring you the dumpster you need when you need it, and at the right price.
Starr Dumper Services is part of Starr General Contracting, founded by Charles F. Starr Sr. Charles Sr. ran the business successfully for nearly three decades years.Today, Starr General Contracting and its divisions are run by his son, Charles F. Starr Jr. Charles continues in his father's tradition of quality workmanship and customer service that has made the business successful for over 25 years. For years, they've made the local namesake that accommodates contractor endeavors. If you want a family-based community-focused team to rely on for your dumpster rental needs, the big blue Starr is right for you. You learn more about our company and services here.
Note: We provide strong and durable dumpsters for your project. But we cannot allow certain types of waste in our dumpsters, including hazmats, asbestos, chemicals, rubber tires, electronics and refrigerants. Restricted waste requires a specialized service.