Clayton NJ Dumpster Rental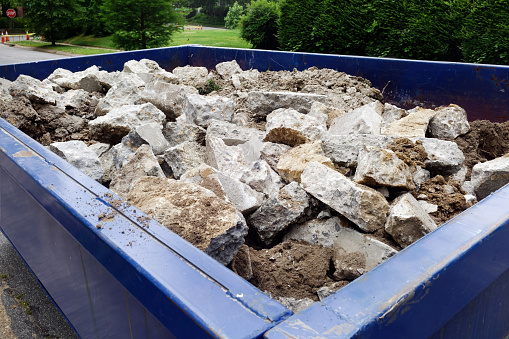 If you are a home or business owner seeking Clayton NJ dumpster rental, try going local instead of using more expensive national chains. Starr Dumpster Rental is very close by in Franklinville, and our dumpsters are available at great rates across Gloucester County. You can choose Starr not just for a better deal than you'll get with larger chains, but also the personalized service from a longtime family-owned company.
For your Clayton NJ dumpster rental needs, we offer multiple sizes including 11-yard, 12-yard and 14-yard for extra massive loads, all at a reasonable price. Best of all, you don't need to worry about choosing a larger size…we charge by the weight of your load, not your dumpster size, so select the largest one you think you'll need. We offer a weekly rate for two tons of waste and an economical fee for additional tons. If you're using our dumpster for less than 48 hours, ask us about discounted rates.
Starr General Contracting has been serving the South Jersey community since 1984. Over the years we've established a tradition of quality service, along with a long list of repeat customers and referrals. Dumpster rental is just one of our Clayton NJ services…you can choose Starr for construction services, septic services, commercial maintenance and more. (Click here to see more of how Starr can help you with your home or business.)
 Don't pay more and receive lesser service from a larger chain. Contact the local team at Starr today to find out our availability, and get rid of your waste quickly and for a fair price.
Please be aware that we do not allow certain types of restricted waste to be carried in our dumpsters, such hazmats, chemicals and electronic components among other things. If you have such waste, you will need to contact a specialized dumpster rental service.