11 Yard Dumpster Rental in South Jersey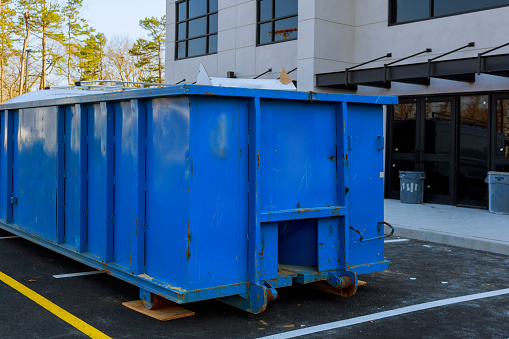 Starr Dumpster Rental is your ideal destination for 11 yard dumpster rental in South Jersey. Why Starr? Because we're local, we're affordable, and you can choose the ideal dumpster size for your needs without concern for additional costs. Our dumpster rental service is based in Franklinville, and we serve residents and businesses in Gloucester, Atlantic, Cumberland and Salem Counties, all while offering rates as competitive as any in the region. (Check our delivery area here.)
We offer dumpster rentals in multiple sizes, but if you're confident you won't need a larger one, our 11 yard dumpster is ideal for you. The 11 yarder can handle most home cleanouts and smaller brush removal projects, and construction waste in smaller sizes. Our weekly rental rates are based on weight, so you needn't worry about the size dumpster you choose.
For 11 yard dumpster rental in South Jersey, our weekly (5-day) rate is just $350 plus state sales tax for two tons or less of waste. Each additional ton costs just $80 plus tax. If your rental is for as short term project lasting a day or two, ask us about discounted rates for 48-hour rentals.
Whether you're involved in a home, garage, or yard cleanout, or managing a smaller construction project, Starr's 11 yard dumpsters can more than meet your needs at a great price. Call us now at 856-875-5020 and ask about availability, or use this form to e-mail us.
And remember that the Starr family of companies offers multiple other services for home and business owners, including septic installation and pumping services, construction assistance, portable toilet rental and much more!
Please note that we are not permitted to allow restricted waste in our dumpsters, including hazmats, chemicals/pesticides, rubber tires, TVs, PCs, other electronics and refrigerants. Restricted waste requires a specialized service.